Welcome to SEVILLE AIRPORT
Welcome to Sevilla International Airport! Find all the information regarding Sevilla Airport: Departures, Arrivals, Parking, Accommodation, Car hire & Transport, and plan your travel with the information provided in this site.
San Pablo Airport
(IATA: SVQ, ICAO: LEZL) or
Seville airport
is located in the south of Spain, ten kilometres north-east of the Sevillian capital between the city limits of Seville and Rinconada.
Seville is the artistic, cultural, and financial capital of southern Spain, irrigated by the river Guadalquivir. It is the capital of Andalusia and of the province of Sevilla. The inhabitants of the city are known as Sevillanos. Population of the metropolitan area (urban area plus satellite towns) ranking as the fourth-largest metropolitan area of Spain.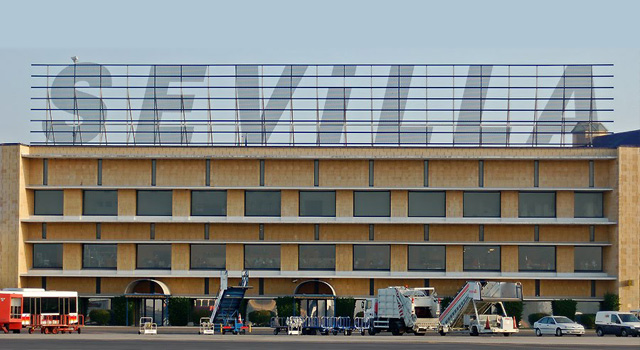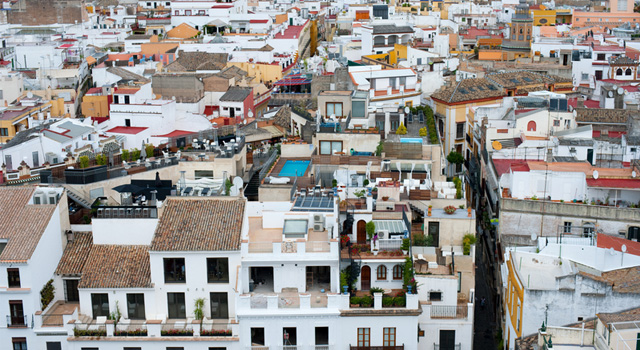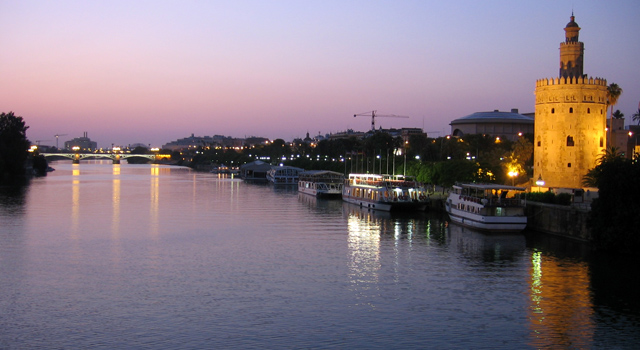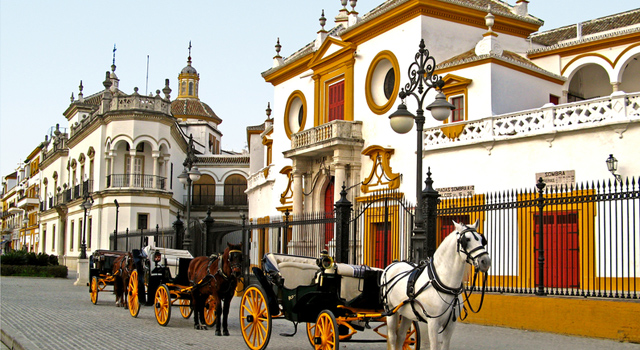 The airport terminal design was based on Seville's cultural roots, using three traditional components: the mosque, the palace and the orange trees.
Though Seville airport does have some international traffic, it basically deals with domestic traffic, which represents 79.8 percent of the total.
Tourism in Seville
The streets and squares in the historic quarter of the capital of Andalusia are lively and busy. They treasure many constructions that have the World Heritage designation, and many districts are full of traditional culture, like Triana and La Macarena.
Terminal
The Seville airport terminal has been renovated recently and it offers a good range of services for its medium size. An orange grove greets the travellers upon their arrival at the airport before they enter a hall, coloured blue by the effect of the glazed roof tiles, and crowned by a line of arches supported by vaults.
Passengers
More than 4 million passengers pass through the airport every year, from several destinations from Spain and Europe.
Airport contact information
Address: Ctra. Nal. IV. Madrid-Cádiz Km. 532 ES - 41020 Sevilla
Telephone: +34 954 449 000
Fax:+34 954 449 025