Seville Airport (SVQ)
Find the most important information about Seville Airport: Flights (Departures and Arrivals), Parking, Car Rentals, Hotels near the airport and other information about San Pablo Airport (SVQ). Plan your travel to SVQ Airport with the information provided in this guide. See Bautrip Seville travel guide for more information about the city.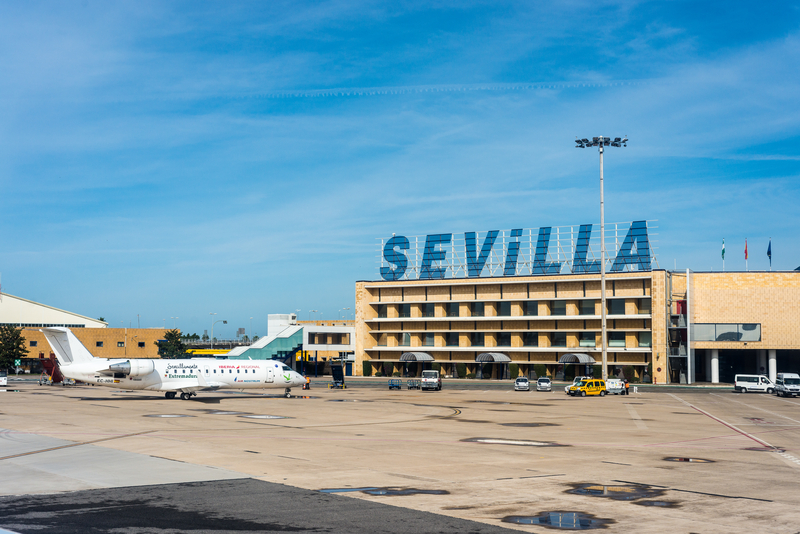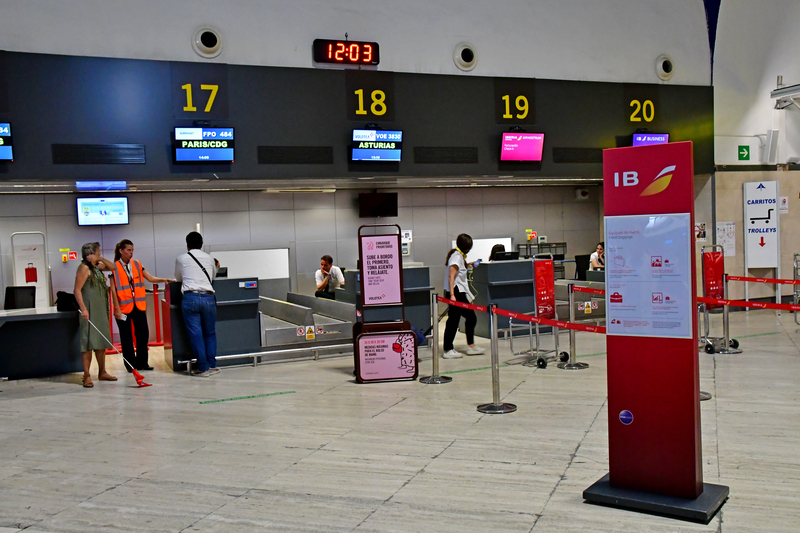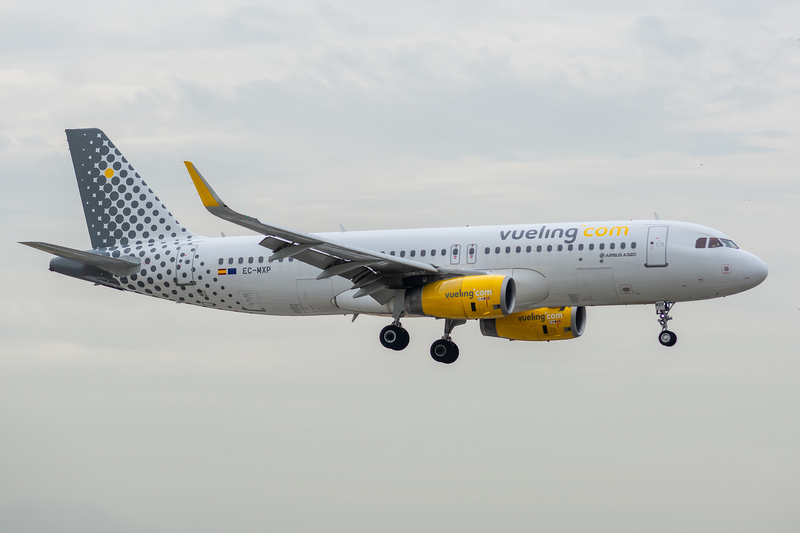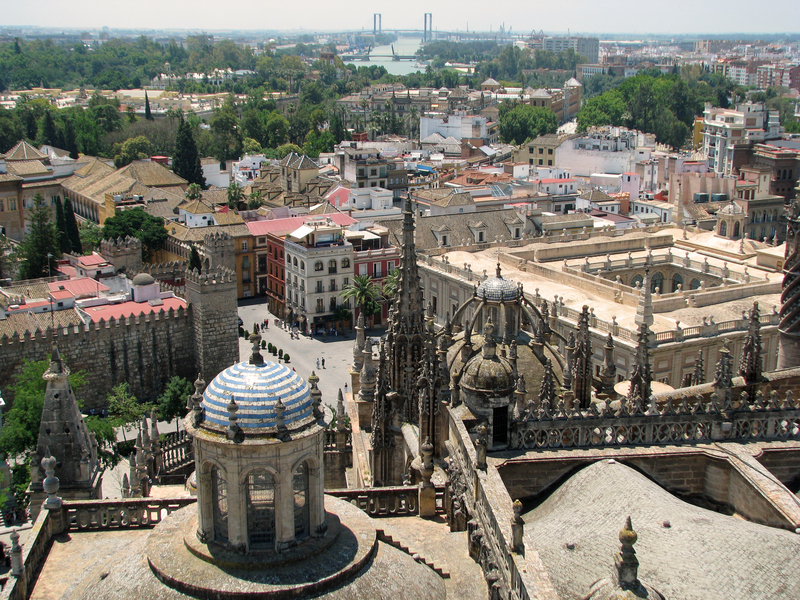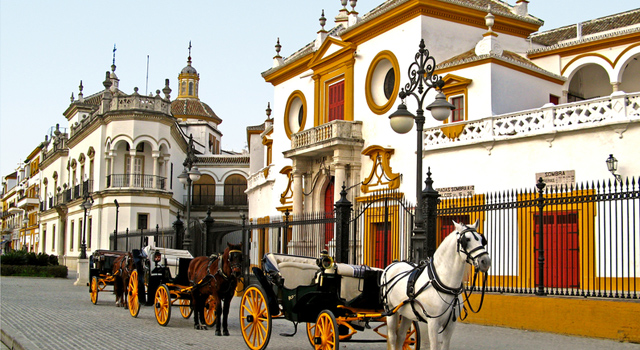 San Pablo Airport or Seville Airport (IATA: SVQ, ICAO: LEZL) serves Western Andalusia region and is the sixth busiest airport in Spain, located in the south of the country.
Seville Airport is located 10 kilometres (6 miles) east of downtown Seville and 110 kilometres (68 miles) north-east of Costa de la Luz. Although San Pablo Airport operates international flights, it basically serves domestic traffic. In 2019 handled 7,544,473 passengers.
SVQ Airport is a focus city for Vueling and Ryanair.
During 2020, due to coronavirus crisis, Seville Airport handled a -69% passengers traffic than 2019: 2.315.610 passengers.
In 2021, Seville Airport registered 3,4 million passengers through the Airport.
An orchard of orange trees welcomes the traveler at the airport, then enters a stay of blue by the effect of glazed tiles and crowned by an archery supported by the vaults.

The terminal's design was based on Seville's cultural roots, using three traditional components: The mosque, the palace and the orange trees.

Seville Airport Terminal has two levels, the Ground level and the First level.


Ground level: Arrivals.


First level: Departures.
Seville Airport Terminal offers a wide range of services:


- ATMs
- Wi-Fi
- Meeting rooms
- Cafés and bars
- Tourist information
- Police
- Medical assistance
- Postal service
Contact
To get from Seville Airport to the city center there are different options:


Bus: Buses operate at Seville Airport from 05:20 am to 01:15 am approximately. Trip time is approximately 35 minutes.
Taxi: Travel time to Seville city centre is about 15 minutes and costs around 20-31 euros.
Car Hire: To hire a car in Seville Airport is a good option to get around. Check our search engine for further information!
About Seville
Seville is the artistic, cultural and financial capital of southern Spain, irrigated by the river Guadalquivir. It is the capital of Andalusia and of the province of Sevilla. It ranks as the fourth-largest metropolitan area of Spain in terms of population.

The streets and squares in the historic quarter of the capital of Andalusia are lively and busy. They treasure many UNESCO World Heritage Sites constructions and many districts are full of traditional culture such as Triana and La Macarena.